James
is a seasoned real estate expert and broker with international experience and a passion for people-driven service. His deep market knowledge spans both residential and commercial real estate with a specialization in luxury properties and estates. To date, James has assisted buyers, sellers and investors, resulting in over $580 million in transactions.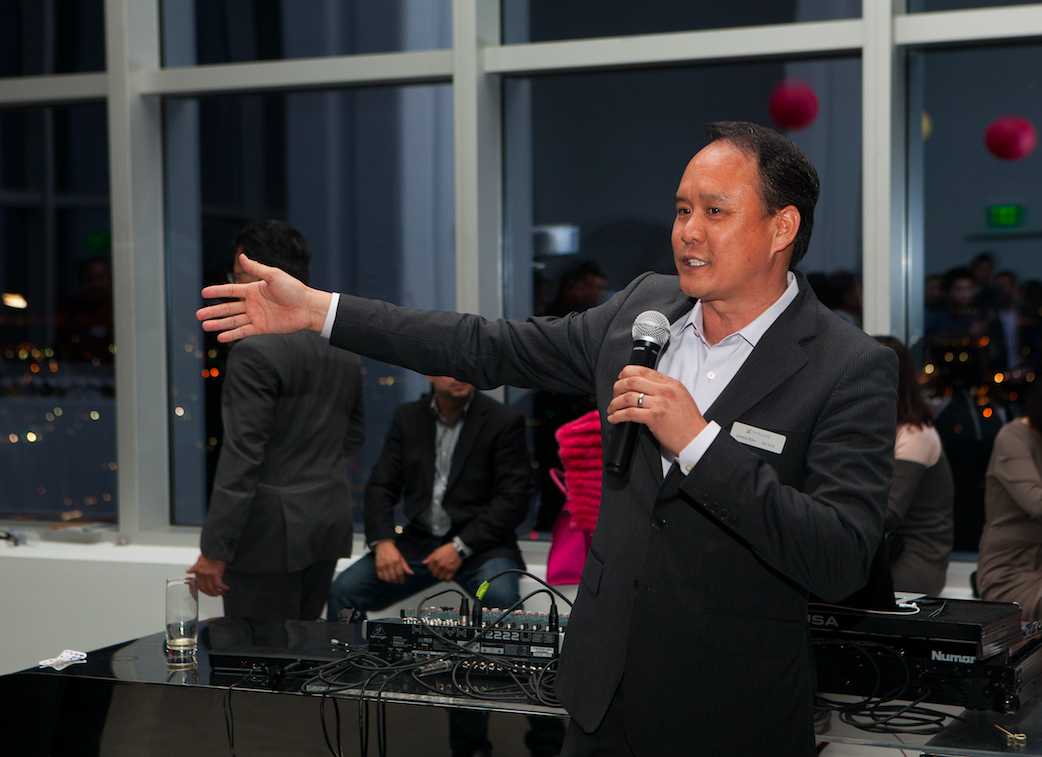 He was brought on board by top real estate investment firm Kennedy Wilson, where he rose to become Vice President of Real Estate Sales & Marketing. He also co-founded a boutique real estate brokerage firm before moving to Keller Williams Exclusive Properties. James brings a diverse background and deep industry knowledge to his clients.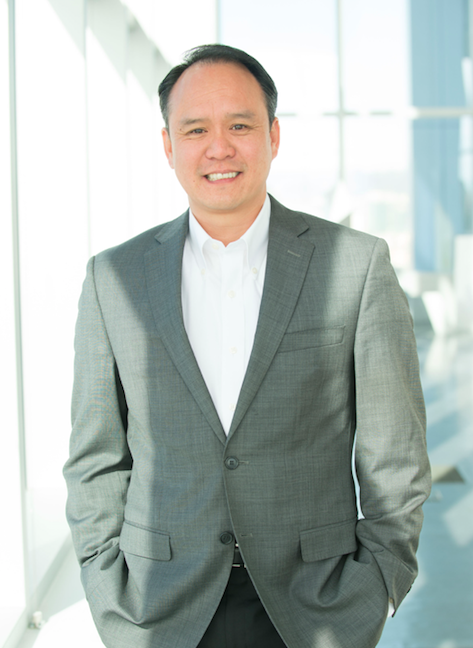 Married for 21 years to his high school sweetheart, when not busy in brokerage, he can be found chasing after his five well-behaved children, ranging in age from 4 to 12 years old.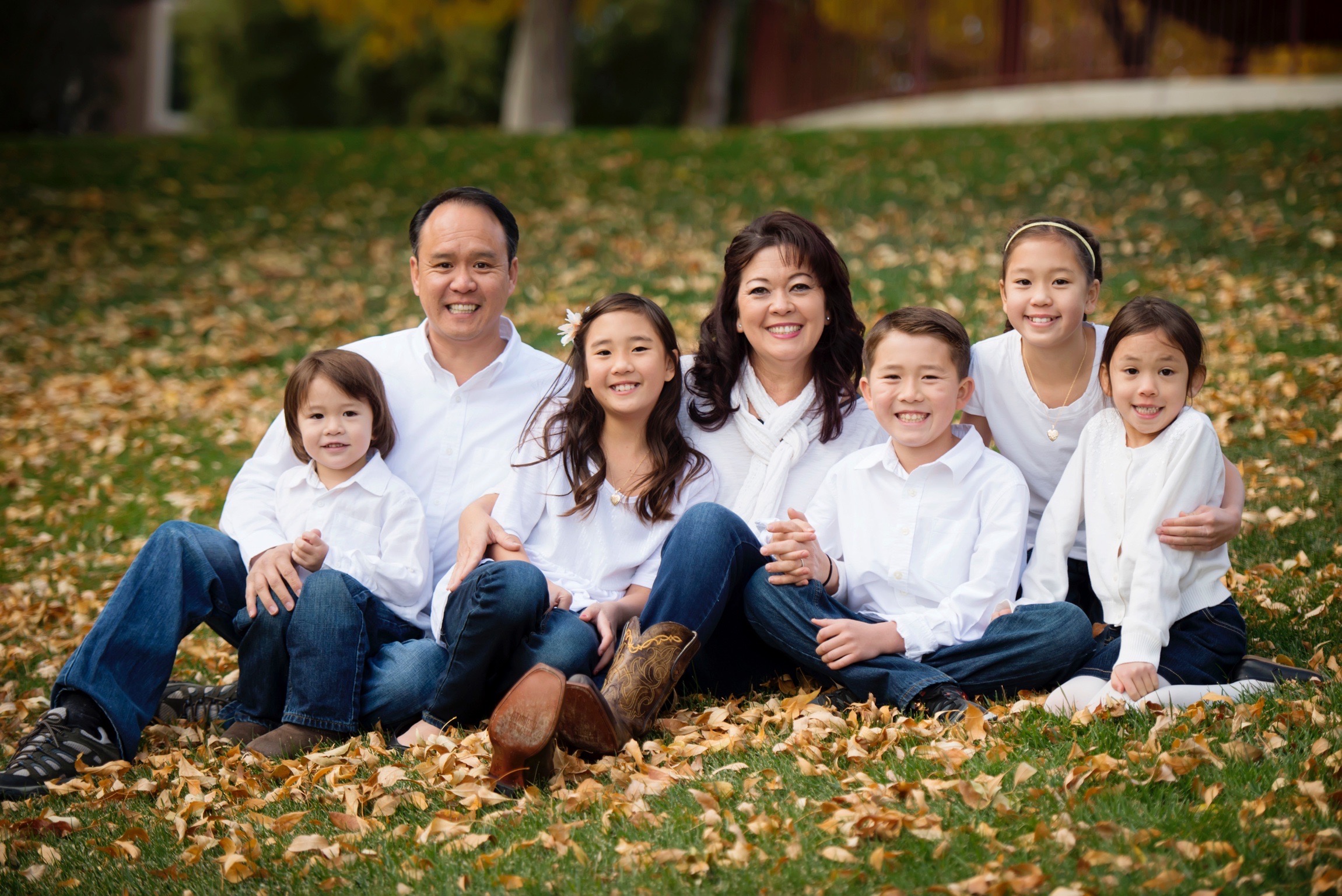 (James, Tami, Katie, Emma, Christian, Ethan and Hannah)

We understand that buying or selling a home is more than just a transaction: it's a life-changing experience. That's why our team of highly-seasoned real estate professionals is dedicated to providing exceptional, personalized service for all of our clients. We take great pride in the relationships we build and always work relentlessly on the client's behalf to help them achieve their real estate goals.
Our team of experts represents the best and brightest in the industry, and we're always striving to lead the field in research, innovation, and consumer education. Today's buyers and sellers need a trusted resource that can guide them through the complex world of real estate. With our extensive knowledge and commitment to providing only the best and most timely information to our clients, we are your go-to source for real estate industry insight and advice.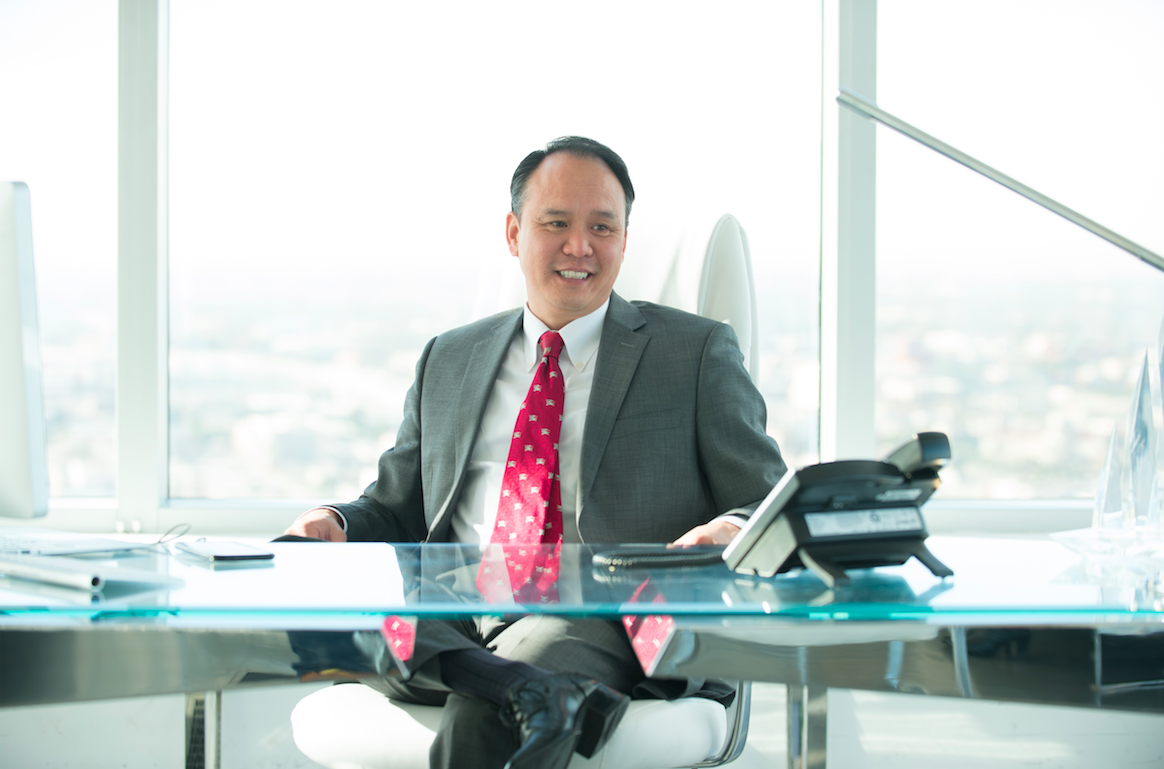 MY MISSION STATEMENT:
My philosophy is simple:
clients come first
. I pledge to be in constant communication with my clients, keeping them fully informed throughout the entire buying or selling process. I believe that if you're not left with an amazing experience, I haven't done my job. I don't measure success through achievements or awards, but through the
satisfaction
of my clients.


CLIENT TESTIMONIALS:

I'M A REALTOR AND I HIRED JAMES TO SELL MY HOUSE!

"James far surpassed my expectations. I came to him on a referral, frustrated because even though my properties were listed with one of the top agencies in Calabasas, there simply wasn't as much activity as I thought there should be.

I myself work in real estate on the investing side, so I expect more of a hands on approach, and that is exactly what I got with James.

He took over the listings for two of my residential properties. On my Woodland Hills property, he closed the deal in about three weeks; after it had been on the market for eight months with the previous agent. It ended up selling for the highest price per square foot in the area.

For my West Hills property, he secured a lease with option to buy–the highest lease option for the area. On this home, the previous agent had it for about four months, whereas James had a deal lined up in roughly two weeks.

Not only that, he was very patient and methodical in handling the lease option contract and paperwork. It can be tricky, requiring modifications, and I really appreciate how smooth the transaction went.

I needed to work with someone who thinks on a creative level and who targeted the right potential buyers, not wasting time with anyone who wasn't serious. And that is the approach he takes.

On a personal note, I found James to be very easy to talk to, patient and easygoing.

Overall, he goes beyond putting the property on the MLS and waiting for something to happen. He is very creative: using top-notch photography, lifestyle models, editing and scriptwriting. I believe that it is a far superior approach–especially with one of my properties that has some unique features.

He is very technology savvy and on top of the latest in networking and social media, but still hold onto a personal touch. I think that is rare in this industry."
— Steve B., Real Estate Developer and Realtor, Westlake Village, CA


GROWING FAMILY = LARGER HOME

"My wife and I are both busy professionals with a young child. When we first moved into our home it was just what we needed: Amazing views of the downtown skyline and ample space. While we loved our home, we started to think about moving.

Since we had recently started a family, it was time to transition to a larger home. Knowing how competitive the market is in Los Angeles, knowledge of the market and expertise was very important to us when looking for an agent.

We received a flyer in the mail from James and were immediately impressed with its professional look. It was very targeted and specific…it seemed like they had the expertise we were looking for.

Entering into a listing agreement with James Kim, I was very satisfied with his market knowledge and confident we would not only obtain a quick sale, but one that it would go for our asking price.

Receiving multiple offers, he negotiated with the right buyer who understood our home's value and just as I had hoped…came in at the price we wanted.

Because of the commercial mix in our building, lending restrictions were difficult, but we closed escrow! And now we are in our new home.

I'm very impressed with how easy it was to work with James, his depth of knowledge, and how he respected our specific wishes when showing our home to potential buyers. We are happy to recommend him."
— Frank and Jane, Los Angeles, CA


SOLD 20 UNITS FOR $7,400,000 IN A LUXURY CONDO TOWER

"James was invaluable to me, helping to find the right luxury property for our firm's international acquisition. He tirelessly toured our investors who were from Singapore and China, brokering the deal with grace and expertise. I have no doubt you will be in good hands with James at the lead."
— Paul J., International Real Estate Investor, Lamont Street Partners.


MORE TESTIMONIALS

"James Kim worked very hard in marketing and selling a home for us. Everything he said he would do and how the transaction was carried out was done at our utmost satisfaction. The escrow closed two weeks early!" – R. Fox, Westlake Village, CA

"For over a year I unsuccessfully tried to sell my property for $1.7M. I hired James and he was dedicated to the sale of my property; working hard to get the best deal. Ultimately, it sold for $2,200,000! I appreciated that he and his team understood the unique selling points of my property." – L. Boitano, General Contractor, Beverly Hills, CA

"Unlike most agents, James was responsive to any questions I had and always available." – Kyle K., Entertainment Industry CEO, Los Angeles, CA

"My husband and I were excited to find a beautiful loft in the Financial District. We both have demanding careers (to say the least) and had been looking for a pet-friendly home with a view to be our little sanctuary in the city. Through James Kim, we found our DTLA loft! James was very responsive with communication-email, text or phone. He seamlessly worked with our lender, title and the escrow company to move the process along–crossing all the i's and dotting all the t's. We couldn't have been happier with our experience." -Samantha M., Los Angeles, CA

"Living and working from my beautiful loft-style condo with fantastic views of downtown was a blast but… it was time to move on! We decided to put our loft up for sale right before the holidays. I was already caught up with renovations on my new home, so going on a search for the right agent felt like a chore. I felt relieved when a neighbor in my building recommended James. Our condo was listed with furniture included, but I didn't want to worry about more props and staging–I preferred to sign up and have James and his team take care of everything. They made sure our home was properly staged and had professional photographs taken. They took a tour of my condo, asked all the right questions, took notes, the keys, and were done. We signed the listing agreement right before the New Year and after receiving multiple offers, we accepted the most qualified of our offers at the beginning of January and closed escrow in early February. My husband and I are thrilled as the whole process with James was just what we wanted: A quick, painless sale from a knowledgeable and courteous agent." – Gerrie C., Los Angeles, CA

"I have worked with James for several years. His efforts and results have consistently exceeded my expectations. If I had the opportunity to work with him in the future again, I would consider it an honor." – Roland R., Educator, Los Angeles, CA



SALES AND LISTINGS

Culver City, CA
$13,000,000. Washington Blvd auto body shop sold for mixed use redevelopment in Culver City.

Tarzana, CA | Mulholland Park
$3,000,000. Transported from the city, you enter Mulholland Park through a scrolled gate, ushered in by the 24-hour onsite security. It is one of the most exclusive gated communities in Los Angeles.

Murcia, Spain
50 homes and villas at the Hacienda del Álamo golf resort in Southern Spain.

Vilamoura, Portugal
42 Luxury Resort Homes in Vilamoura, Portugal. Vilamoura in Algarve is among Europe's most sought-after playgrounds for those who seek sophistication and a perfect climate. It offers an exceptional choice of sports and leisure activities, including five 18-hole golf courses, magnificent golden sand beaches, and the largest marina in Portugal surrounded by a commercial area with shops, esplanades, restaurants and nightclubs for year-round enjoyment.

West Hollywood, CA
Mid-century modern home $2,850,000.

Los Angeles, CA
Library Lofts Condo $390,000 (across the street from The Standard Hotel).

Los Angeles, CA
Library Lofts Condo $369,000.

Tarzana, CA
Grand Estate in Tarzana sold for $4,000,000. The "Brewster Estate" boasts 7 bedrooms, 11 baths, including a sumptuous master bathroom with a glass enclosed steam shower, oversized spa tub, and a room designed for a sauna.

Las Vegas, NV
20 Units for $7,400,000. With views of greater Las Vegas and the Strip, The Martin, Las Vegas is sophisticated, high-rise living with unsurpassed quality of design and attention to detail. Every home has sweeping views, access to Kelly Wearstler designed common areas and five-star hotel worthy list of amenities including concierge service, private parking, Range Rover Car service and more.

Woodland Hills, CA
$950,000. Sold highest price on the street. Every unique detail was custom designed expressly for this Woodland Hills gem. The experience starts from the moment you enter from the hand-built front door made of copper and glass inlay. An open floor plan with high, vaulted ceilings leads to four bedrooms and three full baths. Beautiful maple and stone flooring greets you at every turn. Warm your hands by the spectacular stone fireplace, marvel at doors made from solid bamboo and glass.

Calabasas, CA
$3,850,000. Two-acre Calabasas Compound with Room to Build. Located in the gated community of Hidden Hills West Estates, Calabasas, 1 mile from The Commons at Calabasas. Neighbors in this exclusive community include the prominent and celebrated of Los Angeles.

Calabasas, CA
Modern home in Monte Nido, $4,600,000. The home boasts 4 bedrooms and 5 bathrooms, complete with waxed concrete flooring throughout. Turn any room into a private getaway, a buzzing home office or studio.

Hollywood Hills, CA
$750,000. There will be no need to drive around Hollywood looking for a place to park once you move into your contemporary condo at 7249 Franklin Avenue. Only a block away is Runyon Canyon – with a stunning view of the city, it's known as the favorite outdoor workout destination for Hollywood's elite. Head back home to your stylish 2-bedroom, 2.5 bath, ±1,700 square foot condo with open floor plan. Its master bedroom is haute worthy: boasting a large walk-in closet and en suite bathroom. Hardwood flooring sets the stage for a cozy night in where you can enjoy your company by the marble-edged fireplace.

West Hollywood, CA
9 villas for $10,000,000 in 7 Fountains, an incomparable gated courtyard residence that blends authentic Spanish Revival architecture with modern day conveniences in the heart of West Hollywood.

West Hollywood, CA
10 luxury architectural flats and townhomes at Hancock Lofts in West Hollywood, CA through a grand opening auction. Envisioned by globally renowned "Koning Eizenberg Architecture", the award winning Hancock Lofts design embraces a captivating California lifestyle. Each loft is created with its own unique connection to private outdoor spaces, while flats along the Boulevard feature sliding wood panels that modulate light, enhance privacy and frame spectacular views of the Hollywood Hills, the Downtown skyline and Century City.

Coachella, CA
This 44-acre future Equestrian Residential community is one of the most premier locations in the desert. The private gated equestrian community of "Boitano Palms" boasts the beauty and majesty of the San Jacinto mountains. $2,200,000

Bel Air, CA
$8,800,000. Modern home. Celebrity client.

Malibu, CA
Lease $9,000/mo. Step outside onto the sand and into the luxury of star-studded Billionaire's Beach, and take in the billion dollar views of Carbon Beach.

Pacific Palisades, CA
Outstanding value and extraordinary opportunity in the Palisades. Located in the coveted Marquez Knolls neighborhood, this traditional ranch home was recently renovated and expanded to +/-3,200 square feet. $2,500,000.

Hancock Park, CA
Lease $15,000/mo. This wonderful 3-bedroom Mediterranean style gated home is centrally located in Hancock Park and is a bright and spacious haven in the heart of Los Angeles.

North Hollywood, CA
8-unit apartment. The 2-story property featured four 2 bedroom, 1 bath units and four 1 bedroom, 1 bath units. $1,400,000.

Los Angeles, CA | The Ritz-Carlton Residences


Two units, $4,000,000. Each unit at The Ritz-Carlton Residences at LA Live is a spacious 2 bedroom 2.5 bathroom unit with a Den/Office. The Ritz-Carlton Residences at LA Live have 5-star amenities including complimentary daily breakfast, valet, security, conference room, rooftop pool, gym.



Los Angeles, CA
Two contemporary studio condos located in the heart of Downtown Los Angeles. The Library Court Lofts is a perfect home for a USC student/faculty member, DTLA professional or an investor. Just like television's greatest shows, there is a restaurant/bar – the Library Bar – located below on the first floor! The convenience of downtown for a true live-work-play lifestyle. $1,000,000.

Los Angeles, CA
55 luxury condominiums through an inventory closeout auction at Market Lofts in Los Angeles, California for approximately $22,000,000.

Los Angeles, CA
$950,000 receiving the highest price per square foot sold in Sky Lofts. Standing apart from other loft conversions, Sky Lofts at 801 South Grand Ave bring a quiet sophistication to loft living. Part of the Chase Plaza complex, the loft condominiums were extensively renovated by CIM Group and the prestigious architecture firm Van Filburg, Banvard & Soderburgh.

Los Angeles, CA
15 Industrial-Style Lofts at Alta Lofts in Lincoln Heights, California sold for over $7,000,000.

Castaic, CA
$19,000,000. Movie/TV production facility. This offering consists of +/-70,253 square feet of building located on 4.13 acres of land, 80 acres of pristine wilderness, trails, forest, meadows, and rugged cliffs, can be used for shooting different types of movies.

Manhattan Beach, CA
Two residential income properties within walking distance of the Pacific Ocean, Sand Dune Park and shopping, dining and entertainment on Highland Avenue. 3412 Alma Avenue was constructed in 1969 and features +/-4,752 sq.ft.

Rolling Hills, CA
18 elegant courtyard condominiums for $13,000,000 through a builder closeout auction.

Lake Tahoe, CA
17 ski-in-ski-out luxury condominiums at the Resort at Squaw Creek in Lake Tahoe, California. The stunning condos at the Resort at Squaw Creek sold for approximately $6,800,000 through an inventory closeout auction.

Mendocino, CA
Stevenswood Spa Resort, an ocean view spa and resort and the first AAA FOUR DIAMOND award recipient on the Mendocino Coast in Northern California.

San Marcos, CA
12.70 Acre parcel in San Marcos, California just 30 miles north of downtown San Diego

Glendale, CA
Four remodeled homes on Sonora Avenue in Glendale, CA. $1,200,000

Arcadia, CA
Single family home. Tucked away above Longden Avenue, this lovely 3 bedroom & 2 bath home (+/-1,343 sq.ft) features beautiful kitchen granite countertops & dual-pane windows in the highly
desirable Arcadia School District. 2003 S. 8th Ave.

Anaheim, CA
34 Contemporary Lofts at Harbor Lofts in Anaheim for $10,000,000.

Oceanside, CA
3 luxurious, oceanfront villas condominiums previously priced from $2,495,000 to $2,995,000 at Pacific Tide in Oceanside, CA through a builder closeout auction.

Redondo Beach, CA
This 1972 Fourplex features "4 Units" with a total of 8 bedrooms and 6 baths. All units have rooftop patios/decks! $1,700,000

Playa Del Rey, CA
In the heart of one of the hottest markets in West Los Angeles are two contiguous legal parcels located at 423 and 425 Culver Boulevard. $3,500,000.

Denver, CO
$5,000,000. Client purchased his upleg for his 1031 exchange. Doubled his cash flow by purchasing a NNN bank branch in Greenwood Village, CO.

Kauai, Hawaii
6 luxury residences with asking prices ranging from $1,075,000 to $1,495,000 at Wai'nani at Po'ipū on the Garden Isle of Kauai for approximately $5,600,000 through an inventory closeout auction.

Big Island, Hawaii
1 homesite on the breathtaking shore of Kuki'o in Hawaii. Kuki'o is also the only private equity Golf and Beach Club on Hawaii's Big Island, featuring a full-service members' clubhouse, luxurious spa and fitness facilities, a romantic dining pavilion, a beach bar, and Kuki'o's 18-hole Tom Fazio-designed championship golf course, featuring panoramic coastline views.

Las Vegas, NV
$670,000. Only sixteen minutes from the Las Vegas strip, this large, inviting four bedroom, newly-constructed Spanish-style home is tucked into one of Henderson, Nevada's exclusive, guarded and gated communities. At ±3,289 sq. ft, 2804 St. Dizier Dr. brings you to the other side of the Las Vegas valley: one of serene desert landscapes and family-oriented neighborhoods.

Sedona, AZ
$8,000,000. Adobe Grand Villas. Voted #1 small hotel five years running.

Tempe, AZ
22 luxury lakefront condominiums at Northshore in Tempe, AZ for $6,000,000 through an inventory closeout auction.

Seattle, WA
32 luxury view condominiums atop the Hyatt at Olive 8 in Seattle, Washington previously for over $13,500,000 through a builder closeout auction.

Cle Elum, WA
35 luxury resort condos sold for over $7,000,000 at the Lodge at Suncadia in Cle Elum. The residences at the Lodge at Suncadia offers residents the premiere resort lifestyle year-round, featuring striking Northwest-style architectural design complemented by inspiring river and mountain views and amenities synonymous with a full-service luxury resort hotel.

Puget Sound Area, WA
Sold more than $15,000,000 of properties via auction and conventional sales. The company was retained by a leading financial institution as the sales agent for a portfolio of 54 properties located in the Puget Sound region in the state of Washington.

Issaquah, WA
14 stylish condominiums at Copperleaf in Issaquah, Washington. The upscale condos at Copperleaf sold for over $4,000,000 through an inventory closeout auction.

Yakima, WA
9 contemporary lofts at The Lofts at Yakima in Washington. The luxurious urban condos at the Lofts at Yakima sold for over $2,000,000 through an inventory closeout auction.

Mukilteo, WA
22 luxury condominiums at The Fairview at Harbour Pointe in Mukilteo, Washington for over $6,600,000 through a builder closeout auction.

Steamboat Springs, CO
39 luxury residences steps from the Wildhorse Gondola at Trailhead Lodge in Steamboat Springs, Colorado. Offering residents the premiere destination lifestyle year-round at this 47-acre master planned community with the nation's top-rated family ski area.

Southfield, MI
One 39,400 square foot bank-owned Office Building in Southfield, Michigan. This two-story office building is located 15 miles northwest of Detroit on +/- 1.97 acres with 143 parking spaces.

Austin, TX
31 luxury condominiums at Sabine on Fifth in Austin, TX for $7,500,000.

Galveston, TX
27 luxury beachfront condominiums at Palisades Palms in Galveston, TX for $14,000,000 through a builder closeout auction.

Galveston, TX
22 beachfront resort-style condominiums at Galveston's desirable Diamond Beach for $7,500,000 through a builder closeout auction.

Houston, TX
172 Bank-Owned properties in Texas including income commercial and retail properties, single-family, condominiums, multi-family, home sites and land parcels. Properties were sold between $20,000 and $2,500,000 (approximate total sales over $24,000,000)

Houston, TX
25 contemporary condominiums in Houston's bustling downtown for approximately $6,000,000 through a builder closeout auction.

Houston, TX
19 luxury condominiums at 510 Lovett in Houston, Texas, these designer condos sold for approximately $4,100,000 through an inventory closeout auction.

Houston, TX
34 condominiums in the Texas Medical Center area in Houston, Texas. 14 Resort-Style Condominiums at The Valencia and 25 Stylish Condominiums at Braeswood Park in community. Sold for $5,000,000 through an inventory closeout auction.

Clear Lake, TX
7 luxurious lakefront condos with resort-inspired amenities at Endeavour in Seabrook, TX. The homes were sold through an inventory reduction auction for over $4,000,000.

Portland, OR
48 luxury lofts at John Ross in Portland, OR for $16,000,000 through an inventory closeout auction. John Ross, a 31-story elliptical tower, delivers sought-after luxury and a scenic location for savvy urban living.

Portland, OR
27 luxury waterfront condominiums at The Waterside in Portland, Oregon for approximately $7,000,000 through an inventory closeout auction.

California & Arizona
19 Bank Owned Properties located in Northern and Southern California & Phoenix. The properties were a great opportunity for Investors, Developers & Home Builders to purchase Retail, Commercial, Warehouse and Hospitality Buildings, Commercial and Residential Land and Lots.

Oregon & California
70 bank-owned residential properties, commercial properties and land in Oregon and California.

Oregon & Washington
81 bank-owned residential properties, commercial properties and land in Oregon and California for $30,000,000+. The properties were located in Portland, Clackamas, Sherwood, West Linn, Tigard, Lake Oswego, Sandy, Forest Grove, Port Orford, Burns, Independence, Silverton, Klamath Falls, Grant's Pass, Beaver, Tillamook, Salem, Sisters, LaPine, and Vancouver, Washington.

Five States Sales Event
29 assets located in Arizona, California, Nevada, New Mexico, and Oregon. Assets consisted of income type properties such as existing improved retail, office and industrial (13 assets). Assets also included commercial and residential land (16 assets). Property values ranged from a few thousand to more than $3.5 million with an average value of approx $1 million.

Raleigh, NC
10 Elegant Condominiums at The Residences at Quorum in Raleigh, North Carolina. The beautifully spacious condos at The Residences at Quorum sold for approximately $5,000,000 through an inventory closeout auction.

Raleigh, NC
12 luxury condominiums and townhomes at Ramblewood in Raleigh, North Carolina. The stunning project also features townhome residences spanning up to 4,630 sq. ft. with traditional brick facades joined by spacious patios and courtyards.

Salt Lake City, UT
35 contemporary lofts at Broadway Park Lofts in Salt Lake City, UT. The eclectic urban lofts at Broadway Park Lofts sold for over $5,000,000 through an inventory closeout auction.

Ontario, Canada
45 lakefront condominiums at The Residences at Muskoka Wharf set on prestigious Lake Muskoka in Gravenhurst, Ontario. Offering residents the premiere destination lifestyle year-round and was voted #1 on National Geographic's Traveler's list of Top 10 places for summer trips in 2011 Canada.

Canmore, Canada
19 luxury condominiums at The Grande Rockies Resort in Canmore, Canada for $4,500,000. The Grande Rockies Resort offers residents the premiere destination lifestyle year-round with resort-style amenities.